| | | |
| --- | --- | --- |
| | This Month's Animal Actor | |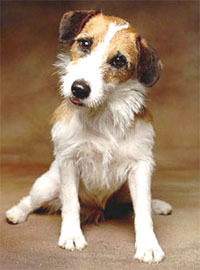 Eddie, a.k.a. "Moose," 1990-2006
Breed: Jack Russell terrier
Breakthrough role: Eddie, Frasier (1993-2003)

Moose, a Jack Russell terrier, was the youngest of his litter. Evidently, he was quite a handful. His original owners complained that he constantly dug holes, barked and even climbed trees! Moose was sent to Los Angeles to Mathilde de Cagny of Birds & Animals Unlimited, a company that trains animals for showbiz work. Mathilde found him to be a very good pupil and ready for work. Moose spent eight years in the role of Eddie on the Frasier sitcom, often stealing the show from his human co-stars. After he retired, his son Enzo took over his role as Eddie. Moose also wrote an autobiography entitled My Life as a Dog with a little help from Brian Hargrove.
| | | |
| --- | --- | --- |
| | Documentaries | |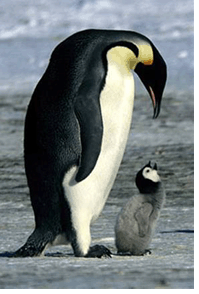 March of the Penguins
One of our favorite documentaries. It really shows the depth of animals' emotions. Beautiful narration by Morgan Freeman.











My Family and Other Animals
Nature: Extraordinary Animal Behavior
Animals Are Beautiful People
National Geographic – Really Wild Animals: Deep Sea Dive
National Geographic – Really Wild Animals Totally Tropical Rainforest
Untamed and Uncut
National Geographic: Explore Your Mind - Animals
Predators of the Animal World
National Geographic: In the Womb – Animals
Animals: Friend of Food?
Jane Goodall's When Animals Talk
Planet Earth – The Complete BBC Series
Pride
Nature: Animal Minds
National Geographic – SuperCroc
Shelter Dogs
30 Years of National Geographic Specials
Big Dogs/Little Dogs
Animals in the Bible
Dealing Dogs
World's Most Amazing Animal Rescues