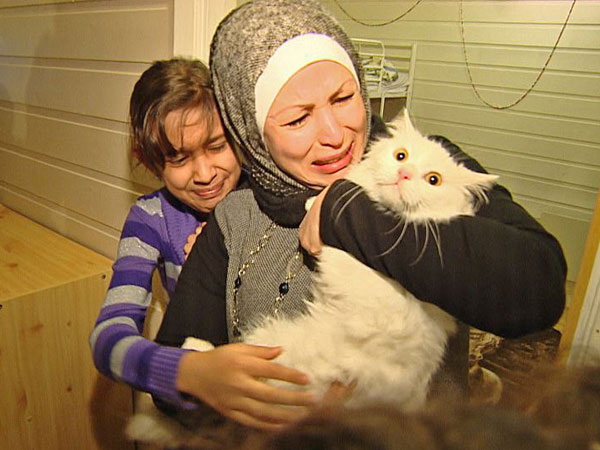 This is True Love and Dedication. This family defied unbelievable hardships and even death, yet didn't abandon their pet...while some of us do so easily for the most selfish and stupid of reasons...

The tiny Turkish Van, called Kunkush, is about 3 years old and came over on a rubber boat with a family (a mother and her five children) from Mosul, Iraq.
They spent three days to cross the border to Turkey, carrying the male cat Kunkush in a basket. In Turkey they walked and hitchhiked – and sometimes they used the bus or train. Kunkush behaved while on the inflatable boat across the occean to Greece, but when they reached shore on the island Lesvos near the end of October, Kunkush got scared and jumped out of the basket. He was gone. The five kids between 9 and 18 were all in tears.
The family looked with the help of volunteers for several hours but had no luck finding him. They were devastated having to go on to camp without him.
http://www.iizcat.com/post/3279/Refugee-family-and-their-lost-cat-finally-reunited-4-months-later-This-is-beautiful