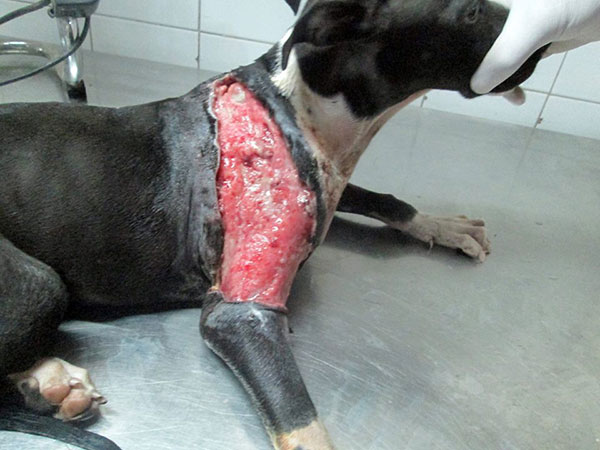 Bellia; a beautiful Pitbul mix puppy was rescued and brought to SPARE months ago by a great Egyptian animal lover/rescuer Sally Adlly.

Bellia had a hurrendous injury. With LOTS of TLC, as you can see from the photos, She's healing nicely and has equally grown in to a stunner.

It isn't always easy to deal with such cases due to severity, time etc... We will help you care for your beloved pets/rescues in a clean, loving and caring environment until they are well. Kindly contact/Visit us.
If you have any medical cases that need Vet post follow up, you can safely board them with SPARE, for a minimal fee that includes feeding etc. Depending on cases, you might need to get the medications from your vet.
Thank you for your constant support and belief in SPARE. The least we can ever do for these sentient beings is give them the basic care and comfort they deserve.