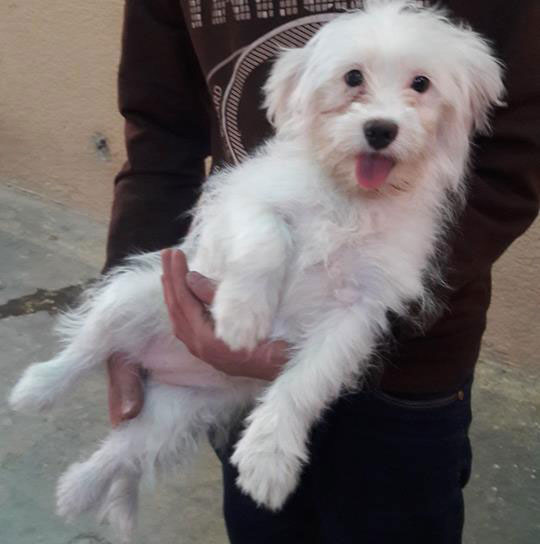 A Maltese mix puppy was rescued from a petstore in horrible condition by an animal lover and brought to SPARE for Cleanup/Treatment a few days ago.

While at SPARE, a kind animal loving/rescuer couple came to visit and saw her. They fell in love with Flo and adopted her.

Flo will be joining her new family in a couple of days!
Please always consider adoption. Buying from breeders/petstores encourages more suffering. Shelters are full of innocent, beautiful animals looking for their forever families and homes.