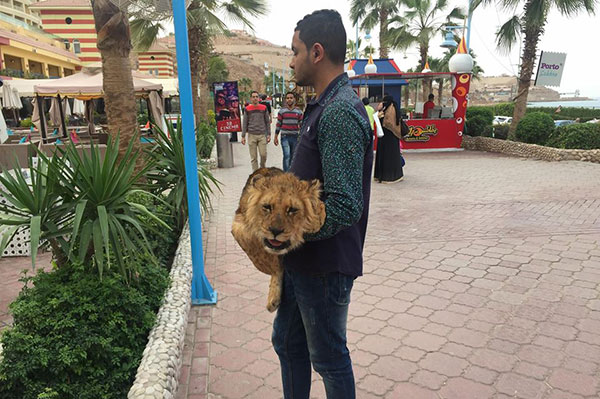 An email from a concerned Expat in Porto Sokhna! Please share far and wide on FaceBook in Egypt so that multitudes of Animal Lovers can report this together. Wild animals are horribly abused and in most cases die just to be used as Photo props. PLEASE help stop this!
"Hello, I would like to inform you of a drugged lion being used for photographs at Porto Sohkna.
Every night two men are carrying around a young lion and charging money for photographs with it.
The animal is clearly drugged and in bad condition. Is this legal?
Regards, Randy"