Donkey back injury from saddle - before treatment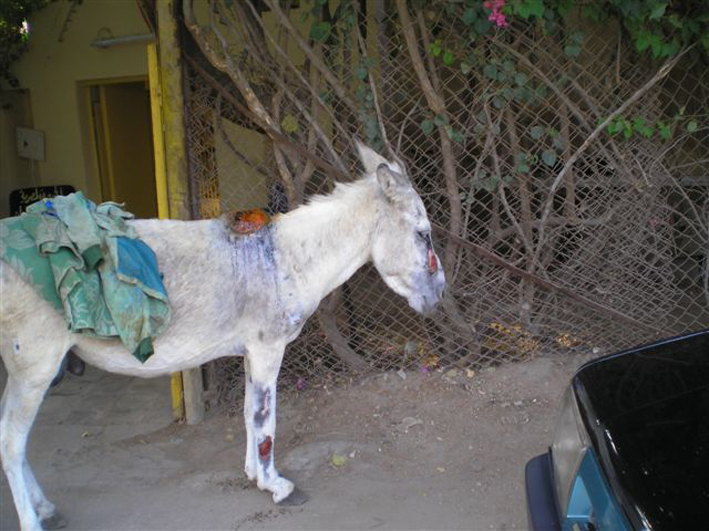 This donkeys saddle was left on for what seems like months.

The friction of the saddle on the donkeys back irritated a wound that got deeper and more infected as time went on. Notice its eyes (pictured closer in this photogallery), where the harness also scraped the skin raw.


| | | | | | | | | |
| --- | --- | --- | --- | --- | --- | --- | --- | --- |
| S.P.A.R.E's main sponsor | | Affiliate | | Ambassador | | Ambassador | | Online partner |