| | | |
| --- | --- | --- |
| | Intisar - beaten up and bit | |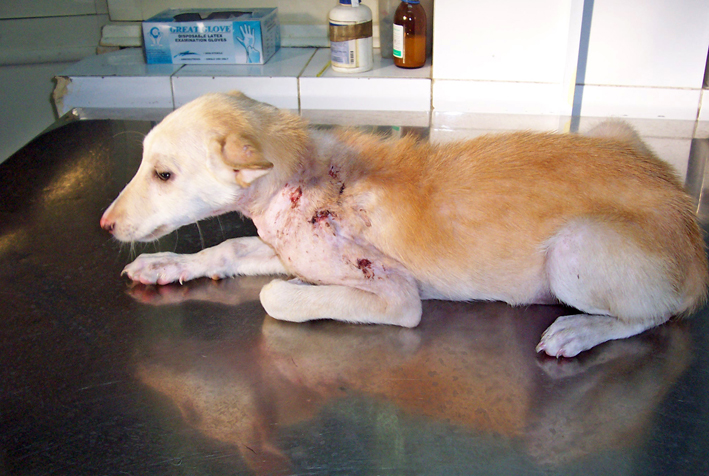 Intissar ("Victory" in Arabic) had a very harsh firs few years of her life: dealing with mange, trying to find food and fending for herself in the unforgiving streets of Cairo.

S.P.A.R.E. member Shaaban found Intissar after she was attacked by a pack of large street dogs. He saw her lying in the middle of the street in a pool of blood; she had just mustered up the strength to get up, when some children caught her and tied a rope around her neck and tried to strangle her.

Luckily, it was at that point that Shaabaan came to her rescue. He scared the children away and rushed her straight to the S.P.A.R.E. clinic.


| | | | | | | | | |
| --- | --- | --- | --- | --- | --- | --- | --- | --- |
| S.P.A.R.E's main sponsor | | Affiliate | | Ambassador | | Ambassador | | Online partner |