| | | |
| --- | --- | --- |
| | Shaa Shaa: Abandoned After 13 Years | |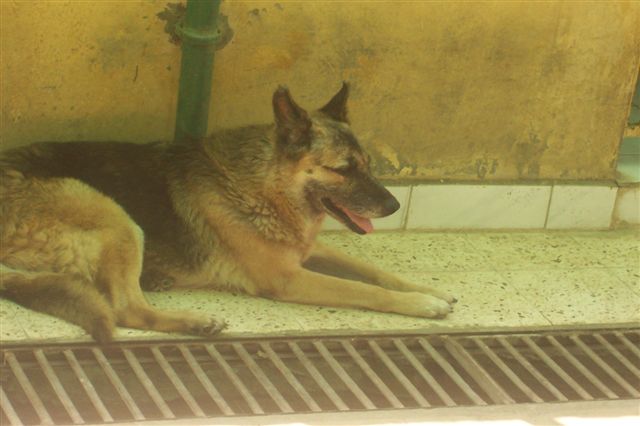 Shaa Shaa gave her family 13 years of love, loyalty and companionship before being left at the Shelter.

Shaa Shaa is a purebred female German Shepherd.

She was dumped at S.P.A.R.E. by her owners in 2005, after living with them for 14 years, because she was blind.

They simply claimed they couldnít look after her anymore.

Shaa Shaa lived at the Shelter for 3 years, but developed cancer at the age of 17, and we had to put her to sleep because it had spread throughout her entire body. During her three years at the Shelter, she was happy and healthy, and knew the place well. She promptly adopted Taza, a balady dog who over the years became her walking stick: he took her everywhere she needed to go - and when she didnít need to go anywhere: she followed him around anyway!

Shaa Shaa will be sadly missed.

| | | | | | | | | |
| --- | --- | --- | --- | --- | --- | --- | --- | --- |
| S.P.A.R.E's main sponsor | | Affiliate | | Ambassador | | Ambassador | | Online partner |